Most traditional goal planning is virtually meaningless in the avalanche of changes our modern world delivers. Forces like technology and social media call into question everything we believe to be true about the way business operates.
What we see and accept as reality today often changes in the blink of an eye. Strategy for setting goals and making business planning efforts would benefit greatly from accepting the reality of these constant changes and their reach into our lives.
Most of us take on way too much. We are too busy already and so the thought of setting goals often overwhelms us. A helpful strategy is to start by considering what to LET GO before creating a newer version.
"It is not the strongest of the species that survive, nor the most intelligent, but the one most responsive to change." ~ Charles Darwin
Relax, de-stress and create space for new growth by first letting GO of old growth. Like weeding a garden, we make space for new growth first, and often a big part of that is looking within, doing inner personal assessment.
We make space for new growth by deleting junk in life that gets in the way. This 'junk' may be in the form of thoughts and personal perceptions (lame ideas to let go), negative people, time drains or physical clutter. This 'junk' can even be the tendency to cling to your old default mode of doing things in a way that clearly doesn't work well or deserve such attention. You know, as in the definition of insanity?
For example, my default mode used to be mostly publishing primarily on a free web platform I loved.. Huge abrupt changes to the site algorithms goofed up the appearance of web pages. Later even more stress from Squidoo lost its shine as a priority.
That change has been tough! It was my default mode, a comfy way to publish online since 2006. I'd developed great relationships and decent earnings. However to devote so much of my time to such an unpredictable web platform not under my control? No can do.
So huge learning curves have interrupted my goals, directions that are wise and yet time-consuming and often quite challenging as I wade through unfamiliar territory online.
FRESH WAYS TO CONSIDER GOALS:
1) Approach your goals and business plans as more of an art than a science.
Traditional goals usually appear as linear lists and bullet points. That's ok if it works
for you but if these dry templates don't rock your boat, consider ways that do.
What if you started a blank book that included drawings or doodles, color and images along with plans, a vision of where and who you want to be. You might keep a separate more business-looking set of plans if needed, but the crucial point is that your plans have enough meaning and passion for you to WANT to go there. Often!
Even the best thinking involves guesswork. Strive to recognize any assumptions that may hide under your plans and focus on what works for YOU! Include how you think and feel about the plans. Your personal attitude and your own relationship to the plans will make a huge difference.
2) Create a planning framework that is flexible to changes.
Instead of thinking of goals as a rigid final product, gear for a series of guideposts or key topics to focus toward. Welcome opportunities to add or revise any parts of your plan,
or to even eliminate parts of it. Situations change, so avoid chasing after a goal that no
longer has meaning and substitute if for one that does.
Think of goals and business planning as flexible works in progress. Just START if you
haven't already, even if that's just jotting down lists and ideas in a notebook. What's most important is that you come back and review it regularly, not what you wrote the first day. Add projects as you feel passionate about them, but be realistic and resist adding huge projects without having time to roll them out. I keep a list of new possibilities to consider, and add one of them to my plan as time allows.
3) Treat the plan as a living and growing document.
Make a conscious decision to review your plan regularly. Evaluate and revise it in whatever ways have meaning for you. Question your assumptions. Above all, stay flexible and open to change. Don't let anything get in the way of reworking the plan in order to take forward strides.
As you plan, be ready not just to tolerate change, but it embrace it. In fact, it relies on your building in changes as a key factor that will keep you on the best course to succeed.
As Danielle LaPorte describes, some 'lame ideas to let go of" might be crucial to growth – a matter of releasing lame and false inner perceptions. In fact, maybe no one has ever taken a completely inside out and upside down fresh look at goal-setting as Danielle La Porte.

The Fire Starter Sessions: A Soulful + Practical Guide to Creating Success on Your Own Terms
Mind-boggling brilliant! A kick ass fresh perception about how to define your vision and manage fear of failure, then stand in your own power full throttle while at the same time being grateful with focus on giving back. The online mutimedia component enhances the content to the max.
Whatever strategy you choose to plan and set goals, consider new ways to focus on your unique passions and intentions regularly, never just once a year. Simply start with some weekly plan of focus, one beyond simply staring at a list. Go deeper.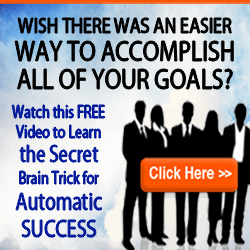 Ever share goals with an accountibility partner or mastermind group? Once a friend and I agreed to set and share 3 goals weekly, then discuss them. Simple, yet very effective.
Do you use some ongoing method to focus on your goals? Love hearing your take in the comments below.
Freelance writer, creative soul, solopreneur and former teacher who networks with rebels, visionaries, artists and other square pegs in round holes. I support solopreneurs with copywriting and juggling life and business to SHINE ONLINE!
Latest posts by Carolan Ross (see all)